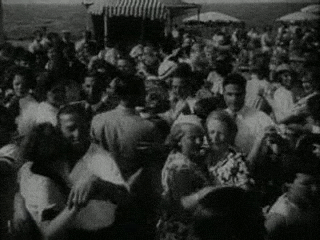 Come bye, say hi and sway with us. Es wird heiss, wir haben kühles Bier, haufenweise Prosecco und die neusten Herbst- Winterkollektionen auf euch warten.
Bereits zum zehnten Mal findet der Kreislauf 4+5 in den Designläden der Zürcher Stadtkreise 4 und 5 statt. Von Freitag bis Sonntag öffnen wir die Türe und bieten allerlei Specials. Lokal einkaufen ist im Trend. Dabei geht es nicht nur um möglichst lokal produziertes Obst und Gemüse, sondern auch um ebensolchen Schmuck, Klamotten, Brillen und allerlei Accessoires. Ausserdem gibt es Einblicke in die Ateliers der Kreativen. Weil das nicht nur ins Geld geht, sondern vor allem Spass macht, geht der Kreislauf 4+5 bereits in die zehnte Runde. Die Idee und den Ehrgeiz, sie umzusetzen, hatte René Grüninger. Als der grosszügige Mensch, der er ist, bedankt er sich heute Abend mit einem Fest bei den Laden- und Atelierbesitzern, den «Bekannten Bekannten» und allen Unterstützerinnen und Fans der letzten zehn Jahre. Zelebriert wird mit illustren Gästen, einer Torte von John Baker, Musik von Pamela Méndez und einer Tombola mit fantastischen Preisen.
Nach der Party ist vor der Party: Der «Kreislauf 4+5» startet am Freitag, 27. Mai, und dauert bis Sonntag, 29. Mai 2016.